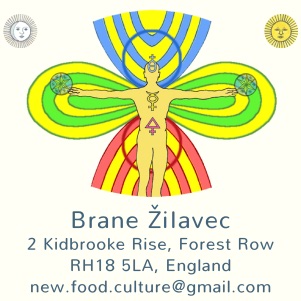 I need to stress that I appreciate all kinds of feedback, but before you proceed with your question or comment or objection, you need to be aware of the following facts:
All texts are written in a very concise manner – that is, with the minimal description needed for the understanding of the specific nutritional relationship. The aim of my writing is not to address all possible objections to the presented nutritional principles for the simple reason that it would demand too much writing. In fact, each fundamental principle of nutrition would demand a separate book, if one were capable time-wise to address all complexities related to each of them. I suppose that there is more than plenty of work for all who would like to investigate any of the topics presented here in such brief outlines.
One of the most fundamental characteristics of any research dealing with the human being is the polarity between what is common to all human beings and what is individual. The principles presented here need to be seen as general principles valid for all human beings, but with the recognition of a possibility that in some individual cases a particular principle does not apply any more. This is not because of any fancy, but because the individual in question has developed in such a way that she or he has achieved an independence in regard to it. The proverb "exceptions confirm the rule" point to this very important human characteristic.
Other reasons for the complexity of nutritional topics are given in the Main Characteristics of Spiritual-Scientific Approach. When one starts from such broad outlines then is not possible to give the ultimate truth about any nutritional topic – even if one had had enough time to write a book about it. The main aim of fundamental principles of nutrition is to provide basic insights into the bewildering complexity of the human organism and its relationships to various foods, and thus enabling people to make better food choices.